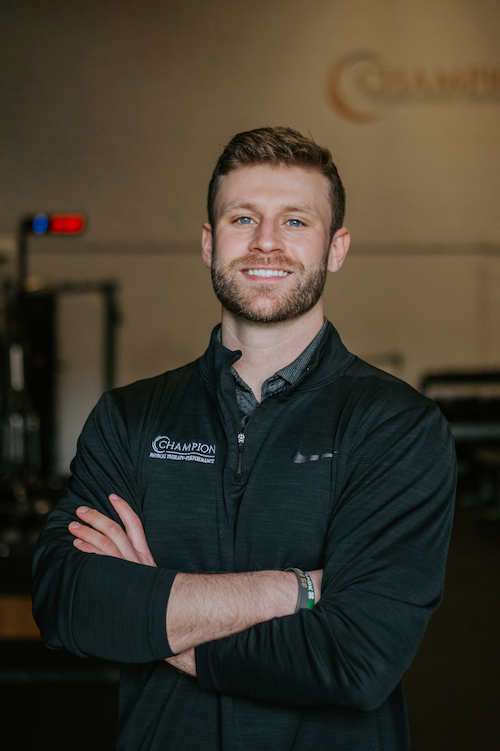 Brendan Gates
PERFORMANCE PHYSICAL THERAPIST PT, DPT, CSCS, C-PS, TPI
Brendan is a physical therapist with a background in sports performance and fitness training. He is committed to helping people regain their active lifestyles. As a former Division I athlete, he has a unique understanding of the physical and mental challenges that come with injury. Brendan graduated from Duke University in 2021 with his Doctorate of Physical Therapy. During his time at Duke, he worked as a sports medicine assistant for the Duke football team, as well as a private strength and conditioning coach.
Brendan was a clinical student at Champion PT during his last semester of graduate school where he developed his skills working with a wide population of active people, ranging from professional athletes to weekend warriors. As a professional, Brendan has continued to refine his skills working with this active population. He has also served as an adjunct professor in the Northeastern DPT Program.
In addition to his clinical work, he has over 8 years of coaching experience at the high school and club levels, primarily in lacrosse. Brendan is also a recreational long distance runner. Whether working with athletes or everyday active individuals, Brendan takes pride in helping his patients get out of pain and make the transition from rehabilitation to performance.