Careers & Opportunities
Are you a fitness professional, allied health provider, or physical therapist in the greater Boston area, looking to advance your career beyond the typical gym-trainer experience?
Since 2019, our vision has been to grow a community where fitness professionals, allied health providers and physical therapists can put their clients first while also achieving personal and professional growth. The coaches who embody the PEX mission and vision are consistently progressive, hardworking, persistent, and professional. We exercise fair treatment of team members, and constantly highlight trust, transparency, personal accountability and punctuality so that we, both as a team and individually, may gain long term prosperity. Internal development of knowledge and expertise as well as unwavering career support and guidance are emphasized so that our team members' individual performance will continue to grow into the unlimited success of PEX Health and Fitness.
Every coach who works at PEX owns and operates their own businesses. We firmly believe that our model gives each PEX coach the ability to maintain autonomy, maximize revenue, and focus on career progression while allowing them to avoid many of the obligations associated with owning and operating a business on their own. By maintaining the cleanest and most organized, elite facility with the best fitness equipment as well as a solid managerial core and an unmatched model focused on fairness, value and prosperity, we are able to stay on top in the fitness industry as the most desired place for dedicated fitness professionals with entrepreneurial spirits to be.
Are you a certified fitness professional, allied health provider, healthcare professional, or physical therapist looking to advance your career beyond the typical gym-trainer experience? Do you struggle to put your clients' needs first as a result of being pulled in other directions by your employer? Want to establish or expand your own business as a brand but struggle with lack of support in marketing, financials or general management? Reach out to us today!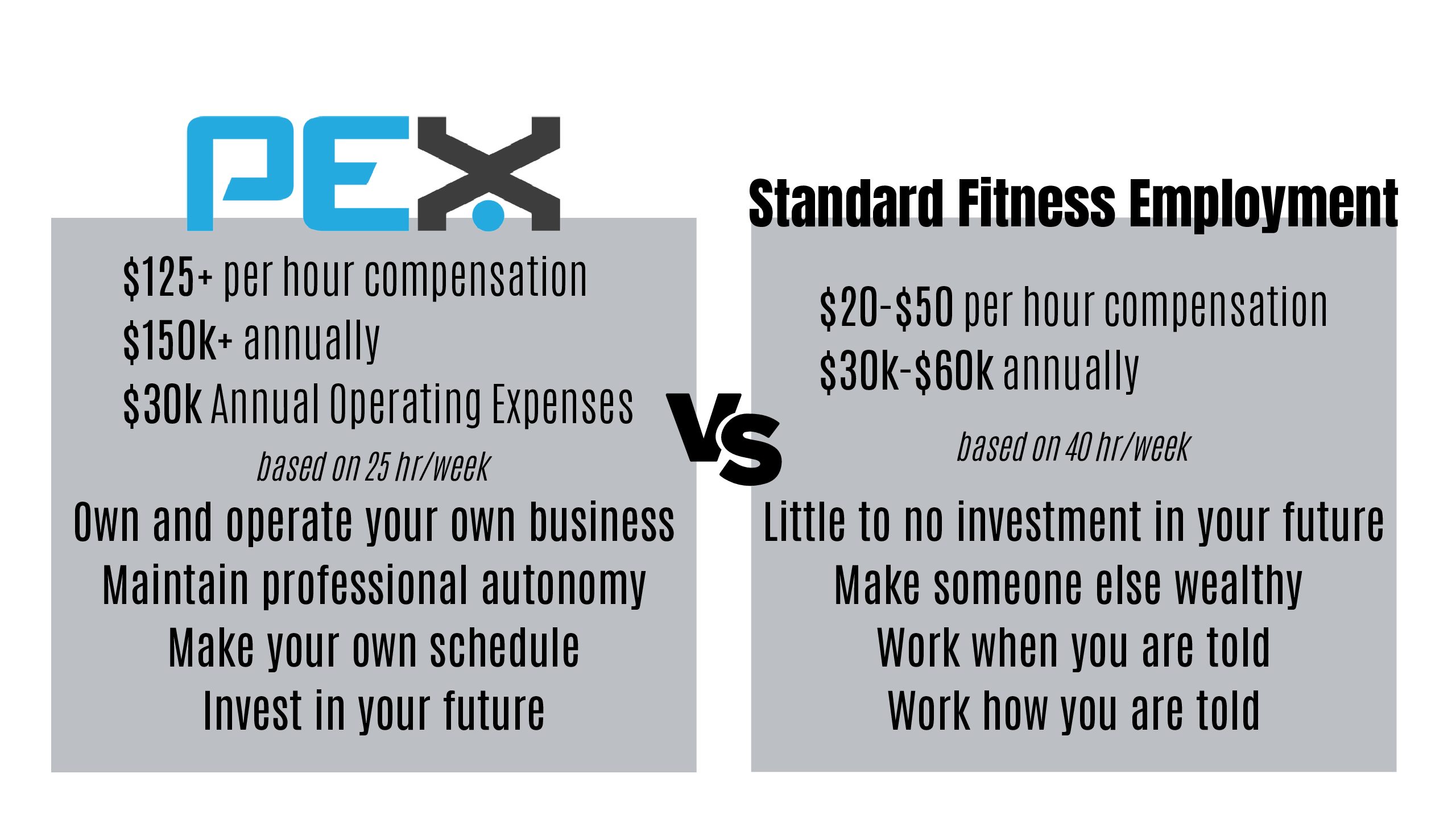 "PEX Has been the best career decision I have made so far. Working here allows me the freedom to be a part of a community and a team while still maintaining my own individual brand and business."
Nichole Wood
Owner of New U Fitness
Schedule a meet and greet, and facility tour.
1451 Highland Ave. Needham, MA 02492 | 258 Main St. Medfield, MA 02052 | 292 Reservoir St. Needham Heights 02494