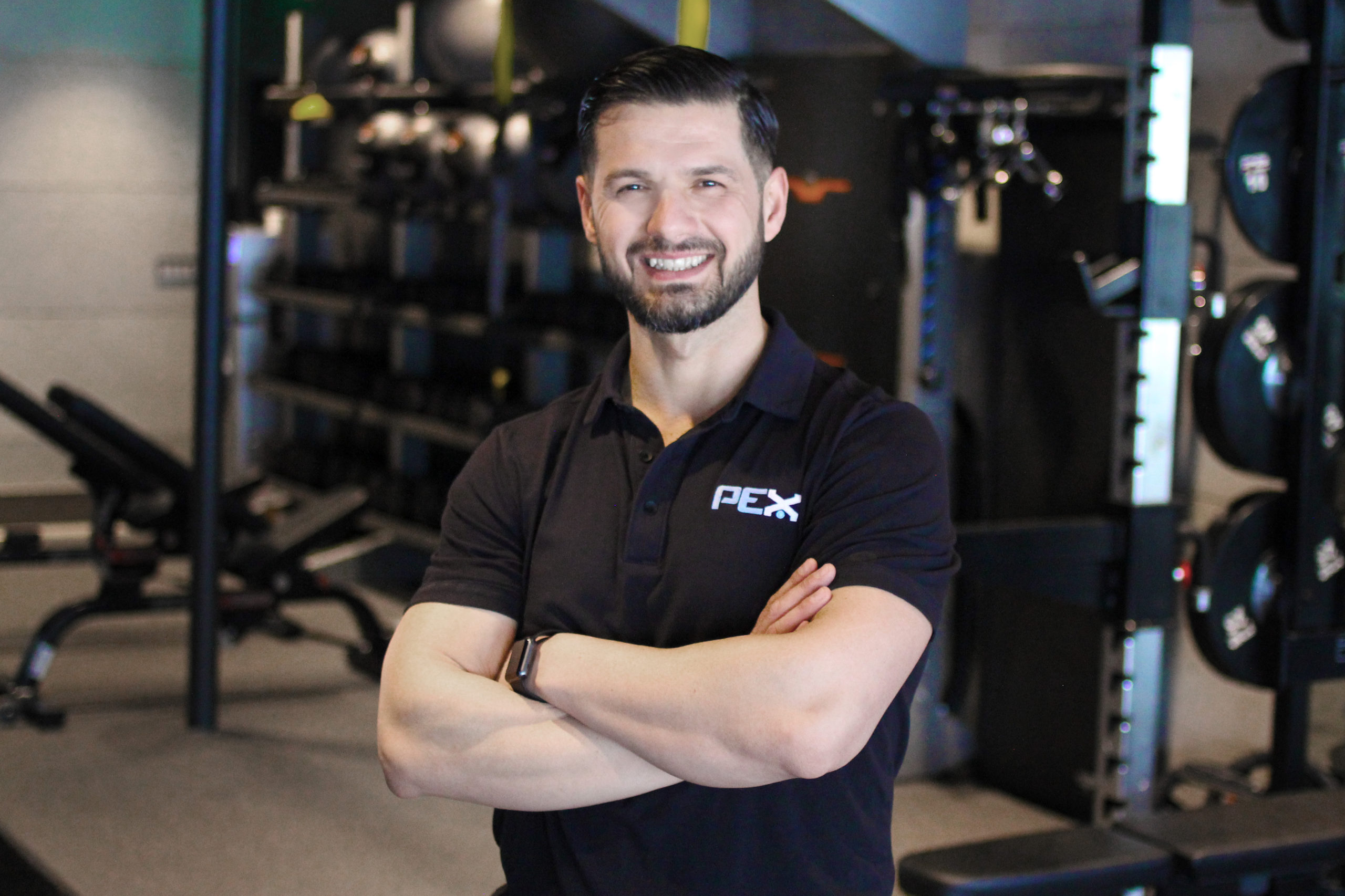 Specializations/Areas of Expertise
– Personal Training
– Nutrition Coaching
– Corrective Exercises
– Weight Loss
– Strength Training
– National Personal Training Institute
– NASM
– PNS1
– FMS1
Ideal Clients
Marjus has been training for a decade and has helped a wide variety of clients ranging from ages 13 to 86 years old and that includes people with diverse physical abilities ranging from beginners to athletes. His experience training all levels of physical fitness exceeds thousands of hours of personal training over his 12 year training career.
BIO
To complement personal training, Marjus also specializes in nutrition and has taught many people how to lose weight and live a better, healthier and happier lifestyle. Marjus is a lifestyle management director to his clients who coaches and teaches them how to overcome human obstacles blocking their paths to a fulfilling and positive life. These barriers range from personal fears, low self esteem, being overweight, family hardships or those who have dedicated their lives to their careers and have unfortunately neglected spending time on self improvement activities. Marjus' philosophy is that through a hopeful mindset coupled with strength training, anyone can undergo a transformation to become a living warrior.
Marjus will design a personalized program specifically for you that will discuss your goals, historical fitness levels, exercise needs and then will follow with an in person assessment that will include a functional movement screen. Biologically, everyone is not the same, which is why a customized program is essential for long term wellness. As part of this package, Marjus provides complimentary weekly check-ins and educational virtual tools to enable continued learning and development. There is a cause and effect at work here and you will get what you put in. Marjus' program will make you happier, feel young again, redeem hope, and enable you to do things that you haven't been able to do previously. Better strength and movement opens doors to new hobbies and this program will get you there.
What type of personality is Marjus? He is a brutally honest, hardworking, old-fashioned family man, who puts his clients first. He loves his career and puts 120% into each person he invests time and energy into. Outside of work, he enjoys traveling overseas and playing soccer and spending time with his wife and two children.