"How does it feel?" Versus "How does it look?" The Importance of Training the Proprioceptive System
May 2023
I've been on the personal training floor about 14 hours a day, 5 days a week, for 14 years. That's 49,000 hours. (Also, holy sh*t). I literally have seen everything. I have seen every type of client, every type of coach, and every style of training. Just from experience alone, I think I could classify myself as an expert. At the very least, I am an expert in standing on a personal training floor for a long time.
I think one of the most under-appreciated aspects of the personal trainer/client relationship is the focus, or lack thereof, on developing the proprioceptive (pro-pree-oh-sep-tiv) system (sis-tem).
Proprioception is a crucial aspect of motor control and involves the ability to perceive the position, movement, and orientation of the body in space. It provides essential feedback to the nervous system for coordinating motor patterns and maintaining postural stability. Focusing on internal feedback, such as the feeling of correct posture, motor unit recruitment, and muscle engagement, can enhance proprioceptive acuity.
Why is this important? Understanding how an exercise feels is essential for achieving proper form and technique, which ultimately leads to better performance and reduced risk of injury. Often, people rely on external feedback, such as a trainer telling them how an exercise looks, to gauge their performance. However, this is putting the cart before the horse. Being able to feel the exercise intrinsically is crucial, as it allows you to orient your body on your own, repeat the position/pattern/movement again, and correctly translate this to sport or real-life situations
As mentioned before, developing proprioceptive acuity can improve motor control, coordination, and balance. It also forces you to become an active participant in the task at hand. Instead of talking about last night's dinner, while simultaneously balancing on one foot and doing a single leg squat (dangerous, no?), focusing on how the exercise feels, versus what the trainer told you to feel, forces you to think about the exercise. This type of proprioceptive training can enhance the neuromuscular system's adaptive capacity and improve motor learning.
It is the role of the trainer to reinforce this so that position corrections can be synchronized with the feeling of the exercise itself. This should only be done a few times, at most, as the ultimate goal is to get the positions & feelings to stick. Give a person a fish, feed them for a day, teach a person to fish, feed them for life, etc., etc., etc., ad nauseum.
The Flow Chart of Client-to-Trainer Dialogue Should Look Like This:
The Setting
Coach → thoroughly explain the exercise, the set-up, and the muscles being used. Demonstrate it multiple times with proper technique.
Client → don't pay attention and immediately forget everything the coach just said, begin exercise.
The Conversation
Client: "How does it look?"
Coach: "How does it feel?"
Client: "It feels like my right shoulder is drooping, and my lower back is working too much."
Coach: "Remember when I was explaining and demonstrating the exercise and I said to 'pull your right shoulder back, tuck your hips and squeeze your butt to turn off your lower back?' Do that. How does it feel now?"
Client: "Better. I feel my glutes and core engaged and my upper body posture feels better."
When you feel an exercise correctly, you can tune in to your body's subtle cues and make adjustments accordingly. In conclusion, while it's important to receive external feedback on how an exercise looks, it's equally crucial to learn how it feels. Developing a sense of proprioception and training your nervous system to respond effectively to internal feedback can lead to better posture, form, balance, and control, reducing the risk of injury and improving your overall performance.
Yours truly,
Mike "I already said that" Campanella
---
Let's Go Isaac!
Hi everyone, I'm Isaac, owner of Strength Based Training! I am excited to be offering a special strength training program for beginners starting in MAY!
This program is designed for anyone to walk in on day 1 with no experience and finish the program feeling confident and competent in the gym.
We will introduce you to fundamental exercises such as squats, deadlifts, pushups, and bench presses in a safe and informed manner. Mastering these skills will build muscle, increase strength and help you tone up for summer in the short term while setting you up for continued success on your long-term fitness journey.
This program is PERFECT for:
– Adults of any age taking their first steps toward new fitness goals – Former athletes looking to get back into training after a long layoff – Teens in need of a healthy and productive activity this summer
Email Isaac at isaac@strengthbasedtraining.net to get started today!
---
Start Your Summer With Specials at PEX
Are you currently working with a trainer at our Medfield or Needham locations? Do you know someone who would want to come to experience the magic over the summer season, make those gains, commit to a routine, and meet great people?
Select PEX Medfield trainers will be offering some summer specials that we TOTALLY think you should take advantage of while these offers are available! Here is what they have to share with you:
We are looking to add new clients to our schedules for the summer and would greatly appreciate referrals! Both you and any new client referred would receive one FREE session. All new clients would also receive 5% off their first package. WOW!
We are also offering a 10% discount to all of you, off your current price for any added sessions. This discount would apply for up to 8 sessions on top of your current package. Adding just one (or more) sessions per week to your current schedule would allow you to take advantage of this offer.
Added sessions must be paid in full and USED by June 1st.
Lock yourself in for this discounted price, and let's make faster progress
toward your goals before summer!
Reach out to one of our trainers today (links above to trainers involved) 💪
---
Client Spotlight!
This month, we celebrate Sian! She is an amazing person and an incredibly hard worker. Sian and Tanya started working together 15 years ago. Her goals were to keep fitness consistent in her life and to lose weight along her journey. From Tanya, owner of Body by Tanya:
"I am very proud to say she has met both those goals and continues to push forward challenging herself. When I first met Sian she told me that fitness was part of her life to keep her physically fit but most importantly mentally in shape."
"No matter what has happened over the years she has stood by that statement. On the hardest of days, she shows up and never stops trying. I am so proud of Sian and I look forward to many years of setting goals and achieving them. I am very thankful to have you in my life as a friend and client!!"
Congrats Sian! We are SO proud of you! 🎉
---
A New Face at PEX Needham
We've got some super exciting news for you – we've just added a fresh face to the Louro Training family! Meet our newest personal trainer, the one and only:
Jonathan Mazzola
Jonathan is a true fitness guru with a degree in Exercise Science from UMass Amherst and 5 years of experience helping people become the best versions of themselves. He's passionate and knowledgeable, and rumor has it that his pecs have their own fan club. (Just kidding, but seriously, he's fantastic!)
Now, here's where you come in: we'd LOVE your help in getting the word out about Jonathan and his skills. If you have friends, family, or coworkers who might be interested in training with Jonathan, we would be over the moon if you'd refer them to us. As a thank you, we'll add a FREE session to your account for every referral who signs up for personal training!
To refer someone, you can give them Jake's contact info (j
akelouro@gmail.com
) and ask them to drop your name when they get in touch or send us their details and we'll reach out to them (and give you credit, of course).
We can't wait to see what amazing things Jonathan will bring to our team, and we're stoked to reward you with a free session for every successful referral. So go on, spread the word, and let's help Jonathan's fan club grow even bigger!
---
QUESTIONS FOR THE ELITE NLB RECIPIENTS (AND ANSWERS!)
How Much Of The PEX Newsletter Do You Read?
– We Want To Know
All of It! 📚 94.6%
Thank you all for responding!
We love putting our NLB together and sharing with you, all things PEX.
We will keep up our end, we promise.
What Are Your Plans For The Summer?
Camp, camp, and more camp⛹️‍♀️
I haven't planned anything yet🤷
Training at PEX all summer long🏋️
---
Local Community Plug
Susan has been in the wellness space for 20 years and has been focused on family-oriented health and well-being. Susan is the author of Mothers Need Time Outs, Too (McGraw Hill 2008) which highlights self-care strategies for mothers. She also co-founded Well & Ready, LLC which supports individuals in the workplace with wellness strategies.
Susan received her certification in Health Coaching from the Institute for Integrative Nutrition (IIN) and her Specialty in Brain Health from the Amen Clinics. She is trained in assisting individuals/families to adopt science-based, sustainable lifestyle habits that can enhance overall emotional, physical, and behavioral health.
Susan's purpose as an Integrative Wellness Coach is to help individuals and families live a healthy and mindful lifestyle. She is the mother of four children (ages 20-26) and enjoys racquet sports, travel, creative design, and walking in nature with her dog, family, and friends.
For a free consultation, connect with Susan at:
---
From The Diary of Marjus Tahiraj
Dear Diary,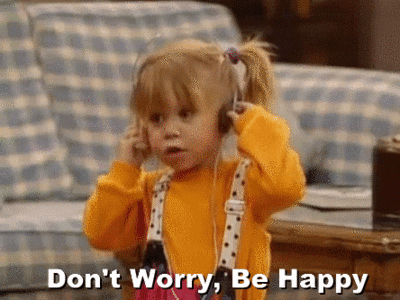 Lately, I have been talking to clients about their summer vacations. It has come to my attention that clients stress out about what they should eat, drink, and if they should track their food. They talk negatively to themselves, stressing about this and that.
If you talk to yourself like that ALL day long, you will wind up even MORE stressed. I say, F stress and start saying, "Dang, I feel good today" and keep saying it ALL the time.
You are not supposed to feel bad about what you are eating whether you are here OR on vacation. We are not robots. It's about feeling good and getting stronger based on your abilities. It's you vs you, not your next-door neighbor or your favorite celebrity.
There are 365 days in a year. If your diet is not completely in order for 2 weeks out of the year, that is OKAY! Enjoy life, be good to yourself, have fun, and be nice to your inner you.
Practice positive self-talk. I do it all the time in the mirror. Ask Katie because she sees it all of the time. "Are you talking to yourself again Marjus?" Yes, I am. I am the Wolf, and nothing can bring me down. God brought me here for a reason.
Do you want some tips for you all to prioritize this summer for your overall health and well-being while still enjoying yourselves? Instead of stressing out about tracking every calorie, why not encourage yourself to focus on making healthy choices and being mindful of your food choices? Here are some examples of how you can do this:
Prioritize movement.
I encourage you to stay active while on vacation by incorporating physical activity into your daily routine.
This could include going for a walk, hiking, going for a swim, or trying out a new workout class or Yoga.
Eat a balanced diet.
Instead of obsessing over tracking every calorie, I encourage you to focus on eating nutrient-dense foods. I choose lean protein sources, plenty of vegetables and fruits, and whole grains. Enjoy your indulgences in moderation.
Practice mindfulness.
Be mindful of their food choices by taking the time to savor each bite, paying attention to their hunger and fullness cues, and avoiding distractions while eating.
By prioritizing movement, eating a balanced diet, and practicing mindfulness, you can enjoy your vacation without stressing out about tracking the food every minute.
So slow down and enjoy the experience of eating rather than rushing through meals. Remember, you are on vacation!
Practice self-love. You're worth it.
Love,
Marjus
---
LISTEN/WATCH
In this video podcast, Dr. Peter Attia interviews world-renowned fitness expert Dr. Andy Galpin in a deep dive into the science of exercise, performance, and longevity. The discussion ranges widely from muscular physiology to hydration, genetics, and aging. If you're looking to learn from two of the world's most prominent health and fitness minds, and have 3 hours to kill, check it out with us and let us know what you think!
---
PEX NEWS & UPDATES
PEX Client Ambassador Program–Want to make $100 cash?
Anytime a CURRENT PEX Health and Fitness client recruits a NEW client to PEX, the recruiting client is eligible to receive an ambassador's fee of $100 after the new client's completion of 5 sessions!
Ask your PEX trainer for details! 💰
---
We're Accepting Applications!
PEX is accepting applications! Know of any fitness professionals in the area looking to advance their career in the fitness industry? Send them our way! They can fill out this form to schedule an interview.
---
In Conclusion
Well, you made it to the end for me to reveal our secret… It's me, Katie! Gosh, doesn't THAT feel good to get off my chest. I asked my dad once if he had any secret talents. He replied, "If I did, how the heck would I know about them?" Ta ta for now folks! Keep crushing it out there. -Katie (and Mike – don't worry, he's not going anywhere)
To send cash and diamonds

1451 Highland Avenue,

Needham, MA 02492

781-675-2150